Arrange Wreath Making Party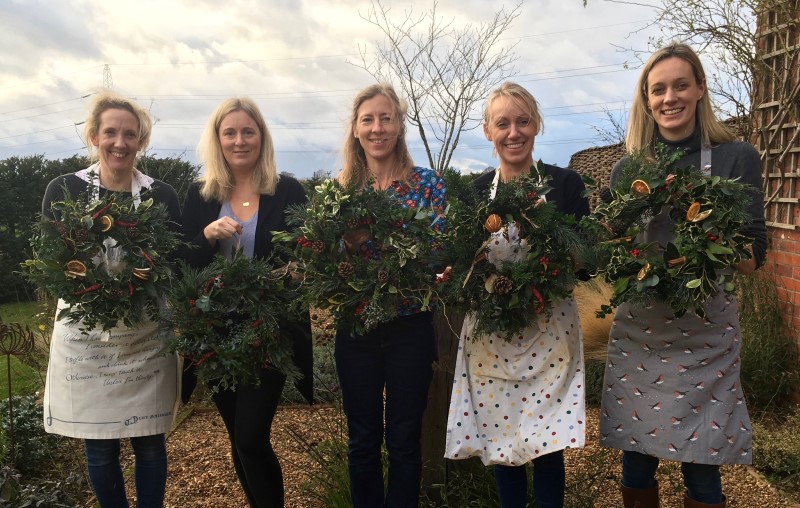 Book a wreath making party in the comfort of your own home or local village hall, with a glass of wine and some nibbles! Invite family, friends or create a group.
Minimum number 6, maximum number 10 @ £45.00 per person. Please let me know if you are interested in this option and book the potential date(s) you would prefer as soon as possible; December is already getting full!
I attended one of Gabi's wreath making workshops 2 years ago which I loved.  This year Gabi came to my house for a wreath making workshop.  Gabi created a warm, happy and relaxed environment so all eight of us, novices included, enjoyed the wreath making process, starting from bare wire and finishing with a beautiful foliage filled moss wreath. In her calm, encouraging manner Gabi ensured that we all created a front door worthy Christmas wreath.
Christmas 2018